Jamie Hood sentenced to life in prison without parole | News
ATHENS, Ga. -- A judge concurred with the recommendation of a jury Friday afternoon and sentenced Jamie Hood to life in prison without the possibility of parole for the shooting death of an Athens-Clarke County police officer.
After a month-long trial, Hood was convicted on 36 of 70 charges, including murder in the 2011 fatal shooting of Athens-Clarke County Senior Police Officer Elmer "Buddy" Christian. Hood was also convicted of shooting and injuring Officer Tony Howard in 2011, and killing suspected drug dealer Kenneth Omari Wray in December 2010.
Hood admitted to shooting the officers, but claimed it was in self-defense.
The sentencing phase began on Wednesday. Jurors spent only a short time discussing the sentence on Friday. He nodded in approval as jurors read their decision.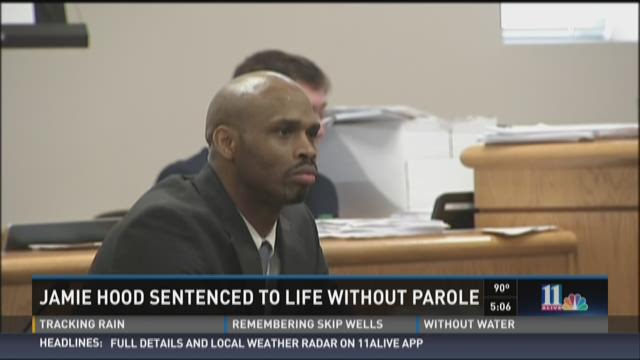 Christian's widow, Melissa Christian-Griffeth, released a statement after the verdict saying, in part:
Buddy committed his life to the mission of our justice system, and he received justice from that which he sacrificed his life. Our hope is that Buddy's sacrifice will never be forgotten, and his legacy of love, compassion, and generosity will forever be remembered.
RELATED STORIES:
Jamie Hood's mother takes stand in death penalty phase
Death penalty phase of Jamie Hood trial begins
Jamie Hood found guilty in murder of police officer
Closing arguments made in Jamie Hood trial
Jamie Hood takes the stand in his own defense
Jamie Hood calls his brother to the stand
Jamie Hood frustrated by legal proceedings
Jamie Hood attempts to discredit witnesses
Jamie Hood begins his defense in death penalty trial
Jamie Hood to testify in own defense