Uber driver arrested for burglarizing, sexually assaulting customer | News
ATHENS, Ga. -- A 49-year-old Uber driver is being held without bond after being charged with sexually assaulting a customer. 
Athens-Clarke County police confirmed to 11Alive's Valerie Hoff the attack happened on Dec. 14 and was immediately reported by the 28-year-old victim.
According to police, the woman was attending a Christmas party and called Uber to driver her to her car. They said she drove herself home, but the driver, John Kamens, followed her home. As she left her child's bedroom, the victims said she saw Kamens in her living room, where he then allegedly sexually assaulted her.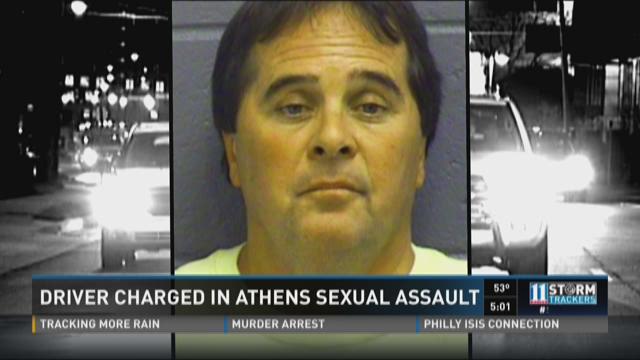 Investigators tracked Kamens by information provided by the victim's Uber account. He was arrested Wednesday.  He's charged with aggravated sodomy with force and 1st degree burglary. 
Uber, a ride-sharing service driven by an app, made headlines in December after a social media post blaming an Uber driver for an assault went viral. In that case, the Uber driver was able to use his app to show he had canceled the ride and picked up another customer before the alleged attack. Atlanta Police later questioned the man's story about the attack and came to the conclusion they couldn't prove it ever happened. 
In other reported cases, Uber customers don't use the company's safety features to double check the driver's identity. When a customer books a ride through the app, a photo of the driver and a car license plate number is sent. In July 2014, an Atlanta woman got into a van with a man who said he was her Uber driver and refused to let her out until she turned over her cash. In the Athens case, police confirm Kamens was an Uber driver. 
When reached for comment, an Uber spokesperson sent 11Alive News this statement in reference to the crime alleged committed by Kamens:
This is an appalling crime and our thoughts are with the victim as she recovers from this horrific ordeal.  We have been working directly with law enforcement to assist their investigation, and the driver has been permanently barred from using Uber.
Uber said Kamens had been a driver since October. Police said he had no previous criminal history. According to police, he was driving on New Year's Eve, but there were no reports of incidents.